Elements Garden will compose all songs including BGMs for the game. (Elements Garden is the company famous for composing songs for anime and for Japan's most paid voice actress Nana Mizuki)
Kirika can sing "Rune Songs" and when she does her costume changes according to her song.
4 Rune Songs are confirmed: song of Spring, Summer, Fall, Winter. (There'll be more.)
They called Kirika "Diva Magica" or Song Maiden of Rune.
The red costume in picture below is during song of Fall.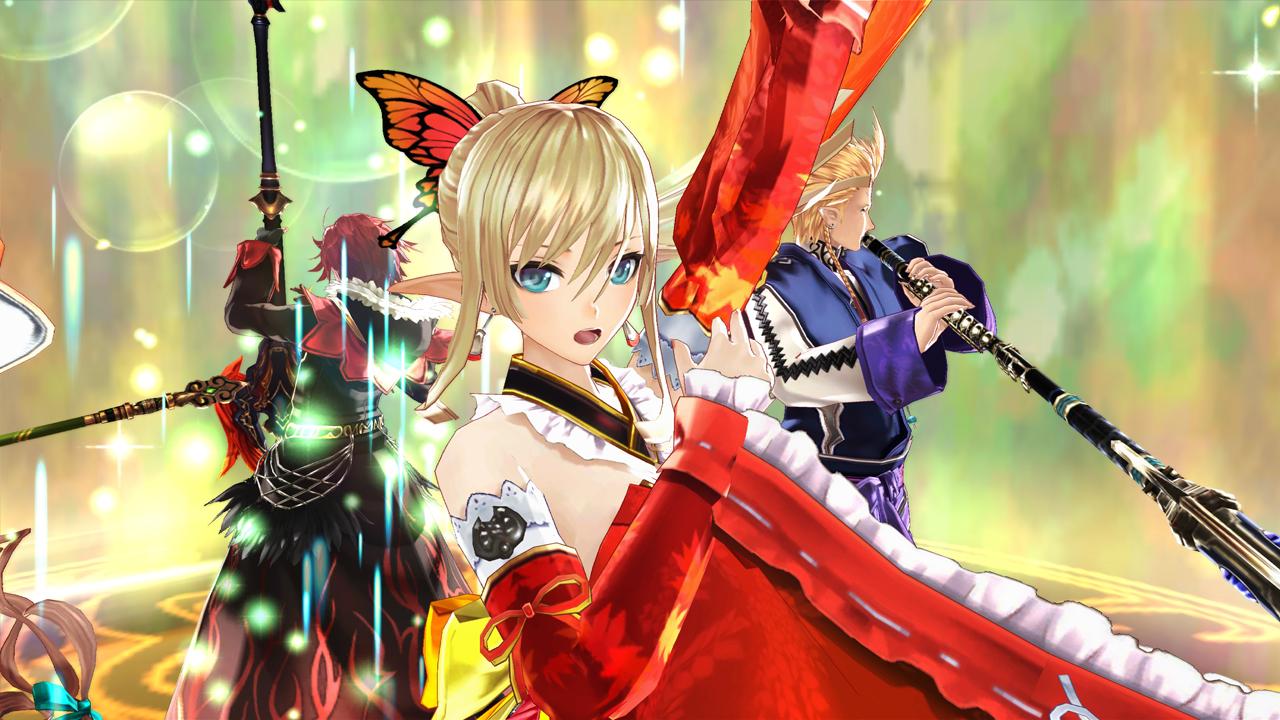 Shining Resonance will be released on December 11. One of the characters will be playable in Beast Note's most anticipated fighting game Blade Arcus.