Sega
announced
today that it will hold a demo event for three of its upcoming games at
Bellsalle Akihabara
on November 9.
There'll be a playable demo of Phantasy Star Nova, Dengeki Bunko Fighting Climax, and Shining Resonance, and participants will also receive a key holder, or a desk pad, or a clear file folder from the game they try.
For Shining Resonance demo, there'll be three chapters featuring the three of
Excela's "Drago Machina"
Trishula (at top of the prison), Gae Bolg (in forest) , Gungnir (at desert). Five characters are playable: Yuma, Sonia, Kirika, Rinna, Lesty, Agnum. There're two levels of difficulty (selectable).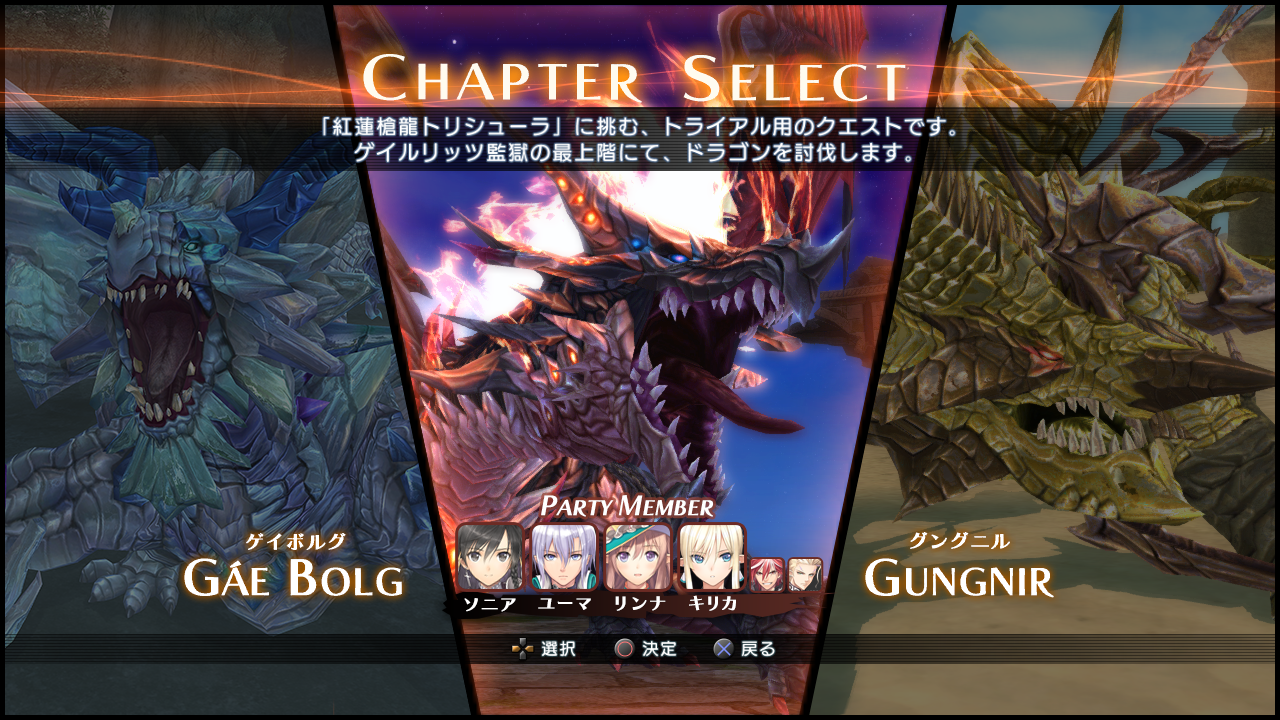 It's also revealed that this Shining Resonance demo is exclusive to this event only (no online distribution).
Release date
November 13 - Dengeki Bunko Fighting Climax
November 27 - Phantasy Star Nova
December 11 - Shining Resonance