Some new details of Shining Resonance character is revealed today.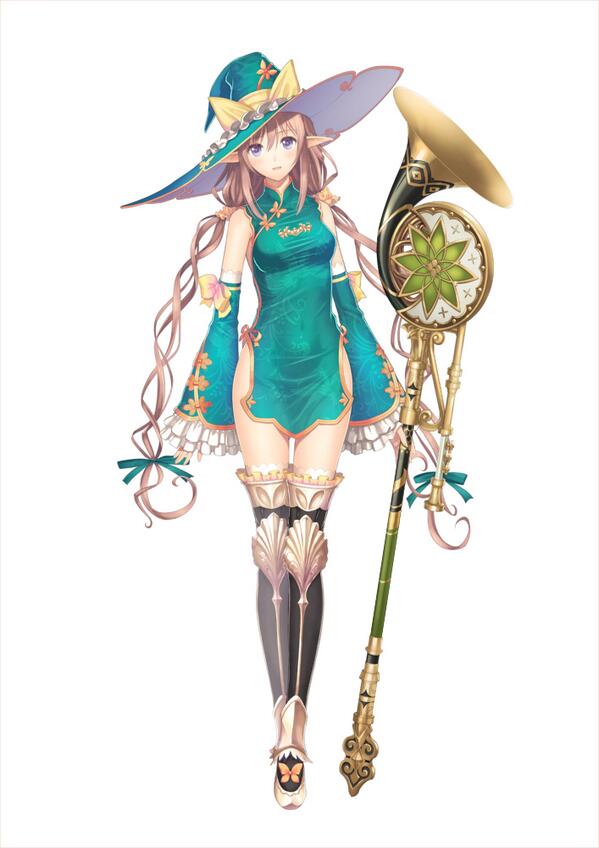 Rinna Mayfield (picture above)
- She's destribed as "whirlwind spirit user."
- Her class is Witch.
- She excels in Wind magic.
- She maintains good atmosphere in the party.
- She looks innocent, but is a wicked tongue older sister character.
- She looked after Kirika since she was a child so Kirika puts a lot of faith in her.
- "Uhuhuhu, so this party is Mr. Dragon's harem. I really like the feel of competing."
- She has a green penguin named Fromage as a companion.
Fromage
- She's a female penguin.
- She's a "Sound Spirit."
- She gives advices to the party.
- She's the mascot character of this game.
- Despite the title "Sound Emperor Penguin" her music is annoying.
2 new characters TBA
- 2 silhouettes are
shown in the Famitsu news
.
- It looks like they're the last two party members.
- Yuichi Nakamura will voice a male elf who uses Armonix spear.
- Miyuki Sawashiro will most likely voice the user of Armonix gun.