It's announced that Sega plans to show Shining Resonance gameplay and new promotion video for the first time at its booth during Tokyo Game Show 2014.
Those who attend will also get a special edition of Famitsu magazine called Shainitsu which features only Shining Resonance information. A photo session with Kirika cosplayer is also planned.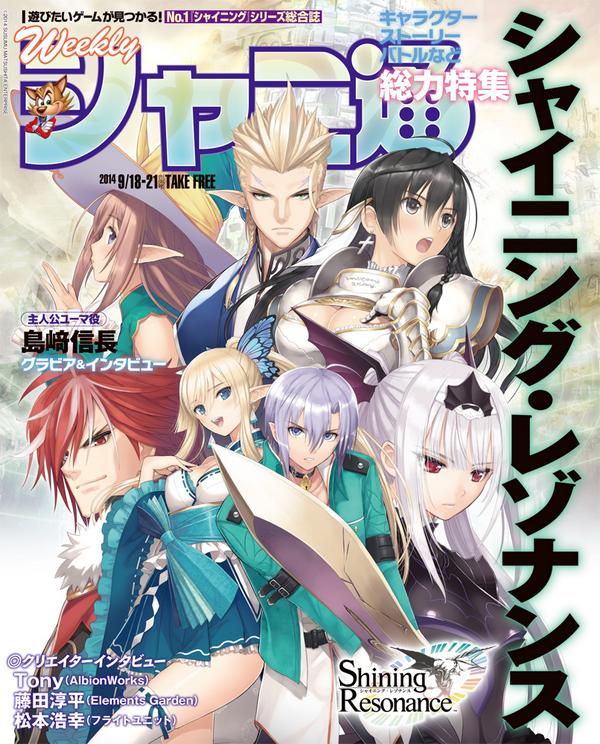 Those who can't attend can still watch some gameplay during 30 minute Shining Resonance corner on Sega's TGS stream on
the last day
(15:00-15:30 JST).
Tokyo Game Show 2014 will be held between September 18-21. Sega will be streaming stage shows from its booth
all four days
.
Shining Resonance will be released on December 11.
Sonia
is expected to be playable in Beast Note's most anticipated fighting game Blade Arcus.